SageRAN Showcases the Full-Connectivity Solution and mmWave technology at MWC SH 2023
Time:2023.06.29
Author:SageRAN
[Shanghai, China, 28 June 2023]MWC Shanghai is the largest and most influential gathering of the connectivity ecosystem in Asia, where leading companies and industry experts come together to share the latest advancements in technology and shape the future of connectivity.
Adopting the theme of "Embracing Full-Connectivity", SageRAN demonstrates its latest 5G technologies in 4G/5G Full-Connectivity and mmWave, including:
Engine™ 5G Protocol Stack Platform
XLink™ mmWave Small Cell
XLink™ 4+5G Distributed Small Cell
Unity™ 5G Indoor Small Cell
Unity™5G Outdoor Base Station
Mr. Komann Deng, CEO and founder of SageRAN, said: "The latest 4G/5G Full-Connectivity Solution and groundbreaking development in mmWave technology are a testament to our unwavering commitment to investing in cutting-edge technology. At SageRAN, we focus on delivering perfect solutions to global customers, firmly believing that efforts will pave the way to a better future where seamless and accessible connectivity is available to all vertical industries. We take pride in being a part of this trend, and with the collaboration of our partners, we are confident in our ability to push the boundaries even further."
SageRAN's high-flexible and ultra-performance Engine™ 5G protocol stack platform supports mainstream hardware processor platforms such as Intel, Qualcomm, and NXP. It is based on an O-RAN platform and 3GPP compliant, supporting CU-DU and CP-UP splits, and supporting Sub6G and mmWave. The Engine™ 5G protocol stack platform enables partners to maximize the acceleration of the production of their 5G portfolio.
SageRAN's XLink™ mmwave distributed small cell boasts a range of impressive features, including large bandwidth, low latency, high distance resolution, and high accurate positioning. It also supports flexible frame configuration, multiple networking modes, and beam management mechanisms. With an air interface delay as low as 2ms, it is an ideal solution for business scenarios with strict requirements for throughput and latency.
SageRAN's XLink™ 4+5G distributed small cell consists of three parts: the baseband processing unit (BBU), the expansion unit (EU), and the radio frequency unit (RRU). It can be flexibly deployed according to the network coverage requirements, providing users with a high-performance 4G and 5G network experience.
SageRAN's Unity™ 5G Indoor Small Cell is a compact and energy-efficient 5G base station that is effortless to install and occupies minimal space. It can seamlessly convert 5G networks into LAN for external output and supports various backhaul options, including PON, PTN, and IPRAN, effectively eliminating indoor 5G signal blind spots.
SageRAN's Unity™ 5G Outdoor Integrated Base Station integrates baseband and RRU modules, providing users with a fast and reliable 5G wireless coverage network. It is the best choice for large-scale coverage scenarios such as suburban and rural areas.
For more information, please visit SageRAN's booth N1 #B124 and N3 #E93 during the exhibition.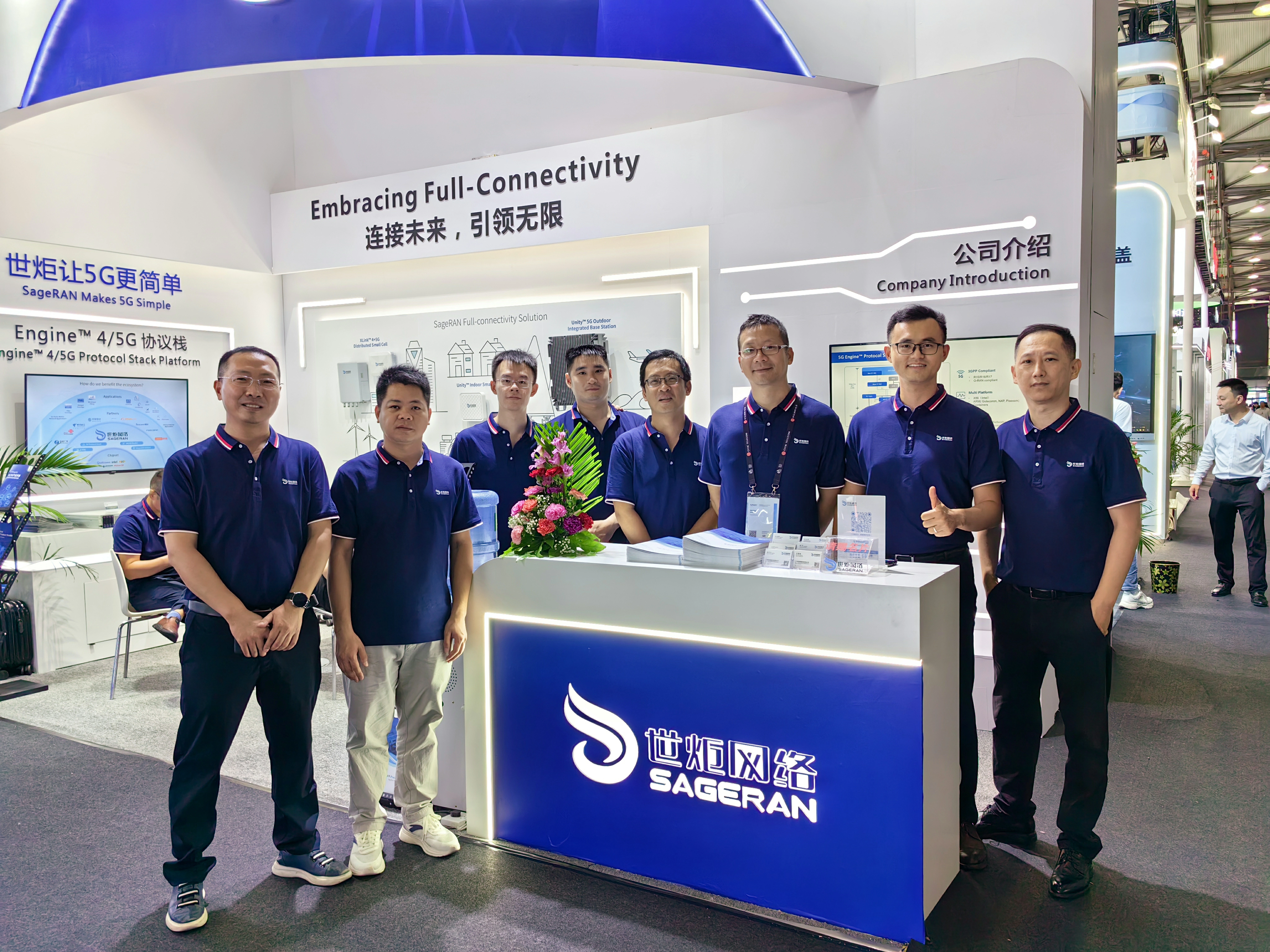 About SageRAN
SageRAN Technology is a high-tech company focused on wireless broadband access technology and solutions. SageRAN provides a self-developed 4G/5G protocol stack platform with full intellectual property rights and comprehensive 4G/5G wireless products, including distributed small cell solutions, indoor small cells, and outdoor integrated base stations. SageRAN offers customers the option of open protocol stack source code licensing and provides ODM/OEM services for 4G/5G base station products, allowing for deep customization based on specific customer requirements.
SageRAN is committed to the principles of openness and empowerment. It continues to increase investment in core technology research and development and collaborates with partners along the upstream and downstream industry chains to jointly build an open and interoperable 5G industry ecosystem. SageRAN aims to provide customers and partners with high-quality 5G wireless access network services and product solutions while enhancing the benefits and capabilities of its partners, thereby realizing SageRAN's industry value.