5G+LTE pRRU
The 2600M 4T4R pRU is a 5G NR scalable base station radio frequency unit (pRU). Together with the remote convergence unit (EU) and baseband unit (NR), it forms a complete 5G base station for mobile communication cell cellular networking scenarios.

Download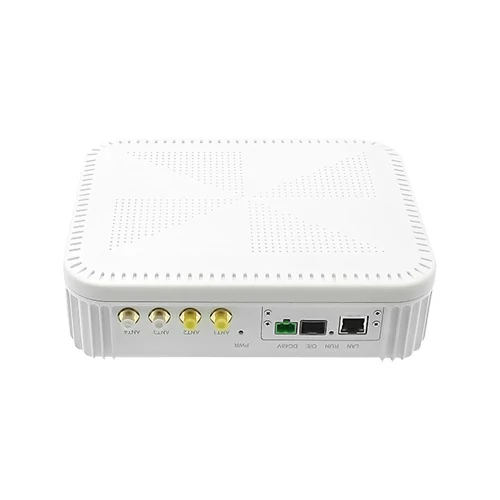 Description
Features
Networking
Specifications
The 5G+LTE pRRU is a remote radio unit in the XLink™ 5G+LTE distributed small cell solution. It is designed to be used in conjunction with the expansion unit (rHUB/EU) and baseband unit (BBU) to provide 4G & 5G wireless signal coverage.
The 5G+LTE pRRU can be deployed remotely using fiber optic extension, making it ideal for indoor coverage scenarios.
Features:
Support 4+5G
Energy-saving design
Support remote DC power supply
Networking:

Specifications:
Items

Index

Channels

LTE:2T2R

NR:2T2R

Rated Power

LTE: 2x250mW

NR: 2x125mW

Antenna No.

LTE:2

NR:2

Frequency

LTE:B3

NR:N41/N78

Bandwidth

LTE: 20MHz

NR: 40/60/100MHz

Sensitivity

LTE: -100dBm /channel

NR: -94dBm/channel

Duplexing

LTE: FDD

NR: TDD

Consumption

≤40W

Dimension

217.5×222.5×61mm

Weight

≤2KG

Working TEMP

-5℃~55℃
Support 4+5G
Energy-saving design
Support remote DC power supply

Items

Index

Channels

LTE:2T2R

NR:2T2R

Rated Power

LTE: 2x250mW

NR: 2x125mW

Antenna No.

LTE:2

NR:2

Frequency

LTE:B3

NR:N41/N78

Bandwidth

LTE: 20MHz

NR: 40/60/100MHz

Sensitivity

LTE: -100dBm /channel

NR: -94dBm/channel

Duplexing

LTE: FDD

NR: TDD

Consumption

≤40W

Dimension

217.5×222.5×61mm

Weight

≤2KG

Working TEMP

-5℃~55℃